Newsletter #16 — Forward!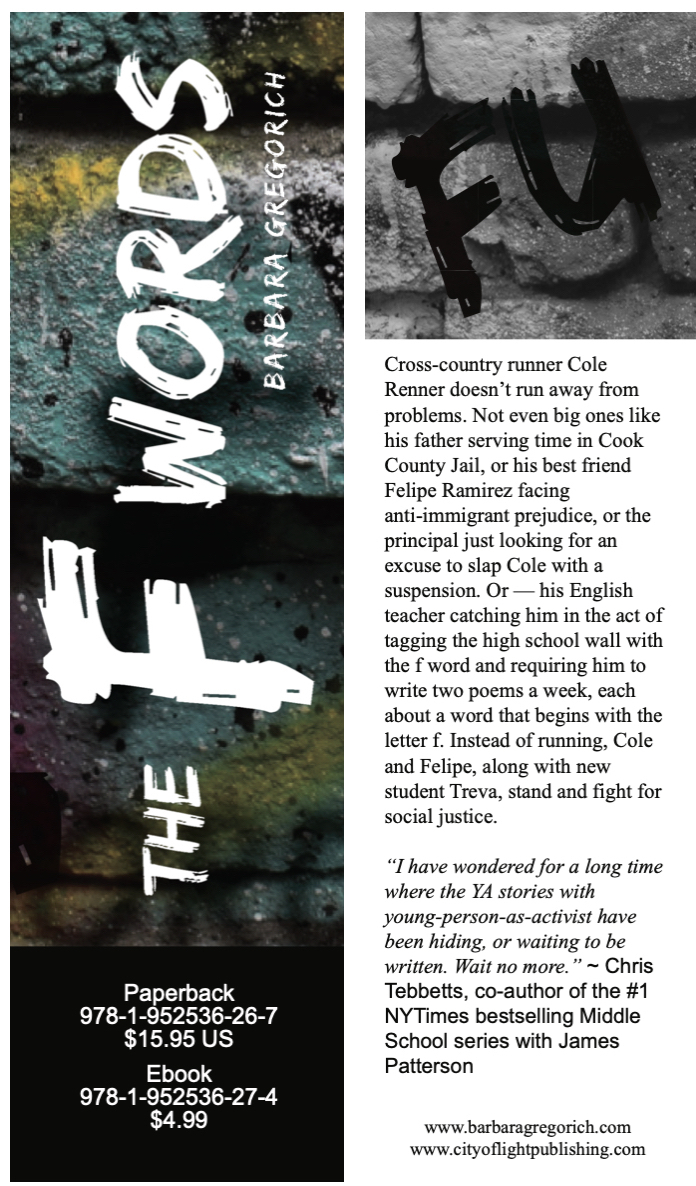 August 12, 2021
Newsletter #16 — Forward!

New Paperback Pub Date! — The F Words is in the printing queue and will arrive in the warehouse by August 25, and from there it will be shipped to distributors, bookstores, and other sites. The new pub date is September 28, 2021! Forward!

Maybe a New Ebook Pub Date — It's possible that the publisher will release the ebook before the paperback pub date, depending on what their distributor says/advises. I hope to know more by the end of next week.

Bookmarks!! — I had intended all along to print bookmarks for The F Words, mainly because I find they help sell books. I like to leave bunches of 25 to 50 at bookstores that carry my novels, and I pass them out at public events. But I was so busy most of March through June that I never got around to thinking about the bookmarks. Finally, in early July, I decided what content I wanted on the back, and friend Robin Koontz designed the front and back of the bookmark.

Robin and I, and then I and the editor, had conversations about the FU on the back of the bookmark. This same FU is on the front cover of the book, but in a somewhat subdued fashion, kind of blending in a bit with the brick wall. Robin couldn't fit the FU onto the front of the narrow bookmark, so she just took the letters and put them on the back of the bookmark. But my editor thought that might be misinterpreted as speaking to whoever picks up the bookmark! We didn't want that. So we came up with the solution of moving some black-and-white brick to the back of the bookmark and having the FU on that — just as it is on the front cover of the book. This way, it doesn't seem to be directed at whoever picks up the bookmark.

The problem of long delays in printing, which has made necessary the new pub date of The F Words, does not seem to have affected the printers of bookmarks at all. It used to be that I would receive my bookmark orders about five weeks after I placed them. But now, I received my bookmarks (from California!) about ten days after I ordered them. The pandemic and transportation work in mysterious ways.

YouTube Video — My fifth Youtube video, The F Words: Humor, has been published.