Newsletter #24 — A Statue!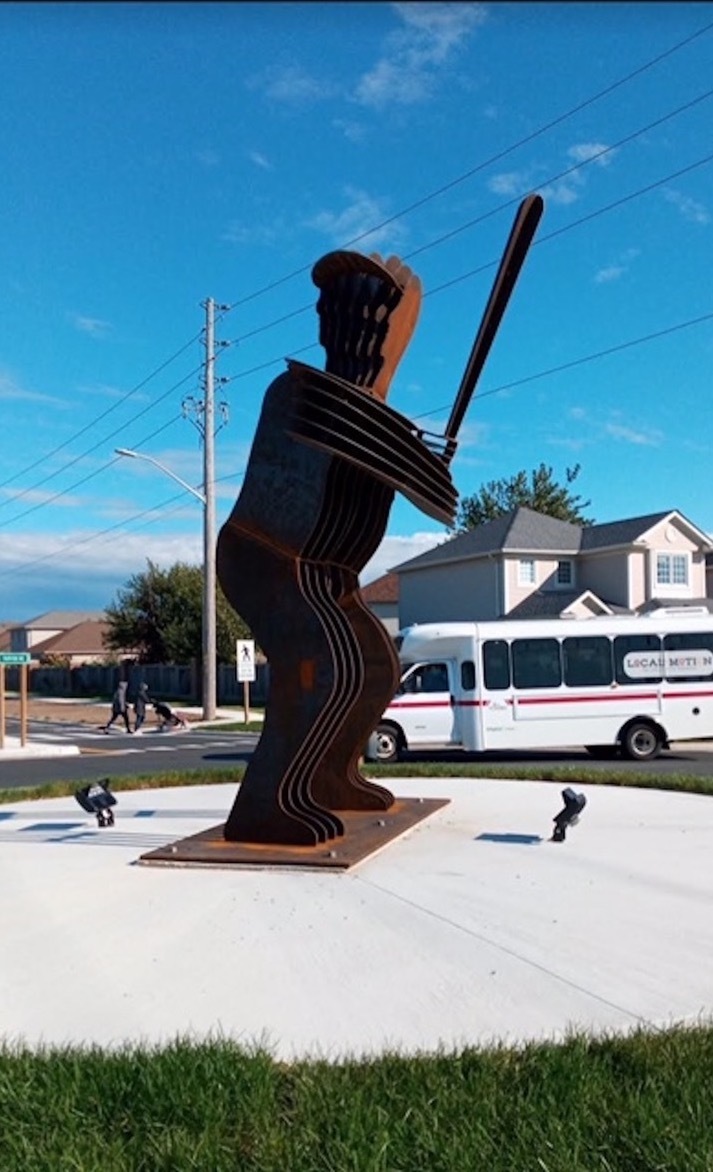 October 29, 2021
Newsletter #24 — A Statue!
Ask Your Library to Order — After the previous newsletter, a friend suggested that I post the ISBN information on The F Words and ask people to request their local library buy a copy. Or two. (One paperback and one ebook is always a good suggestion.)

If you're inclined to do so, here's the info you need:

The F Words, by Barbara Gregorich
Publisher — Cross Your Heart, City of Light Publishing imprint
Publication — September 28, 2021
ISBN — 978-1952536267
Paperback $15.95
Ebook $4.99

Interview — I just finished another interview for The F Words and will share it when it goes live. And I keep hoping that a book blogger (or two, or three) will review the book soon. Several publications said they would review it, but they didn't know when.

Chicago Public Schools — At long last I've been able to access English teachers (some, not all) in the Chicago Public Schools system, and I've been steadily writing to them about The F Words, the Educator Guide, and the possibility of speaking to their classes, either live or via Zoom.

Transport of Goods — Everywhere I look, I see how the pandemic has affected movement of goods. Especially books. At least all the stores (Target, for example) that sold out their first round of The F Words and then listed Out of Stock for two or three weeks, now have In Stock listed.

Jack and Larry — The town of St. Thomas, Ontario, has erected the public arts work statue of Jack Graney (15-feet high!), Larry, and a female pitcher in the roundabout near the town's baseball field. So the art is accessible 24/7. Jack's great-niece wrote to say that she drives by the statue every day when she takes her kids to school.

The plaque hasn't yet been put up, but I've seen it, and it features a quote from Jack and Larry! I'll post a photo when the plaque goes up.

I suspect that the reason I've seen an increase in Jack and Larry sales is due to the erection of this statue, plus the fact that Jack Graney is one of the eight nominees for the Ford Frick Award this year. Winner to be announced December 8.