Newsletter #45 — The Power of F Words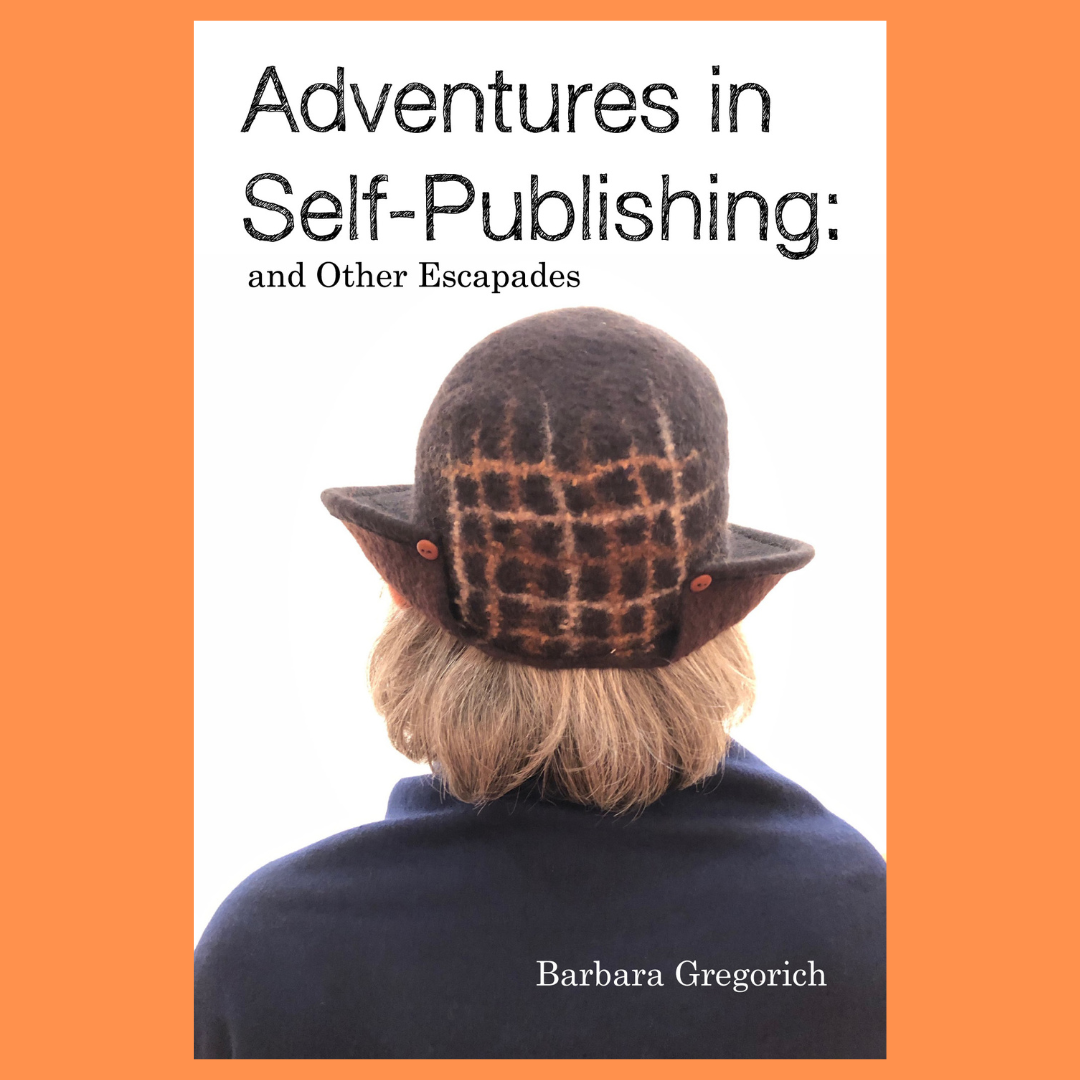 October 15, 2022
Newsletter #45 — The Power of F Words
Adventures in Self-Publishing — Perhaps it pays to turn your back on your audience, as I do on the cover of Adventures in Self-Publishing. I say that because one day last month, this book sold seven copies: 4 in the US, 2 in the UK, and 1 in Italy. It sold another copy here and there throughout the month, but I was rather astonished at this "run" on the title in one day. I'd love to know whether this was pure chance, or whether there's some connection between these seven purchases. An internet study group of some sort?
Event — Straight from my web page, an announcement of my November 5 event.
The Power of F Words
Plainfield Area Public Library
Plainfield IL
Nov. 5, 2022, 1:30 p.m.
Barbara Gregorich will present a program on the power and importance of those words which have been in our language the longest: words of Anglo-Saxon origin. Whether they begin with F (as they do in her YA novel, The F Words), or W, or T, or any other letter of the alphabet, words that come from Old English are fundamental to our daily lives. This program will appeal to both adults and teens — to anybody fascinated by language, history, and the creative writing process.
This presentation is part of the Plainfield Area Public Library's celebration of NaNoWriMo (National Novel Writing Month). On November 5 the library will host a day-long event. Barbara and other authors will be available for book signings and discussion.
Novels of Patrick O'Brian — Hard to believe, but I am halfway through the POB canon. (Fans of the novels abbreviate Patrick O'Brian's name to POB.) There are twenty books in the series and I've read and thoroughly enjoyed ten of them. If I didn't belong to a discussion group I would race ahead and read the remaining ten right away. But then they wouldn't be fresh in my mind for the monthly analysis. And, really, I suspect I enjoy the books more this way — doling them out like luscious desserts, to be indulged in only once a month.
The tenth book in the series is titled The Far Side of the World, and in it Jack Aubrey and Stephen Maturin sail around Cape Horn and into the Pacific, where an American ship has been sent to attack British whaling ships. (This is during the War of 1812, as Americans called it.) As the novel starts, Jack spends a lot of time talking to a man who knows all about whaling in the Pacific. In fact, POB spends so many pages on whales and whaling that I thought: Aha! Foreshadowing! A whale will attack the boat!
I assumed this not only because of the number of pages POB spent on the subject, and not only because as a reader and especially as a writer I am very aware of literary devices such as foreshadowing and aware of story structure — but also because, in the previous nine novels, POB seems to have introduced every possible at-sea disaster, one or two or three per novel. And a ship being stove by a whale is a possible at-sea disaster, as exemplified by the real-life Essex and by the fictional Moby Dick.
But this was not to be. False prediction on my part. Instead, a very different kind of disaster-at-sea awaited the characters. And I absolutely loved the story. Which goes to show that a reader can be delighted when a book does go as she anticipates — and perhaps even more delighted when the book doesn't.
Long Live the Power! — My October 15 blog is a very short explanation of what I'll be talking about at that November 5 Plainfield Public Library gig. I'll be writing a much longer blog about this same subject in a month or two, after the event has taken place.