Newsletter #36 — Land, Ho!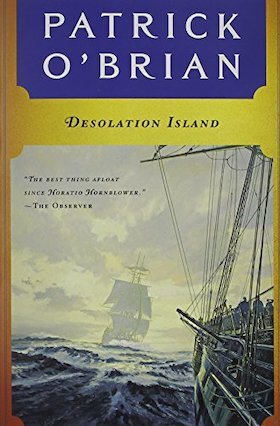 May 26, 2022
Newsletter #36 — Land, Ho!
Patrick O'Brian Novels — I have long admired the writing of Paulette Jiles, who said last year that she loves the novels of Patrick O'Brian. For years and years I've heard praise of these seafaring novels set in the time of the Napoleonic Wars, featuring the friendship of Captain Jack Aubrey and Stephen Maturin, a ship's physician and naturalist. I long resisted picking up the first of these books because there are twenty of them.

But finally, in December 2021, I read the first book, Master and Commander. I found it slow-going, mainly because it was chock-full of nautical terms used in the days of war-faring sailing ships. Still, I decided I would read the second book, just to see if my reaction was the same.

It wasn't. Somewhere between the first and second book Patrick O'Brian began to write a smoother narrative with far fewer technical terms. I thoroughly enjoyed the second novel, Post Captain. And I loved the third, H.M.S. Surprise. The plotting is superb. I've now set a goal of reading one of these books a month . . . which means I will finish in July of 2023.

Reader Review — Recent review of The F Words on GoodReads.
Author Speaks! — At a recent meeting with the City of Light marketing team, we came up with the possibility of somehow using short quotes from the author of The F Words. (C'est moi.) Here are two:

The megaphone is a symbol of resistance to injustice: organized resistance.
— Barbara Gregorich, on symbols in The F Words
Endings are important to me: I want them to be wholly satisfying. That's the bottom line. I don't care if they're linear or circular, as long as they're satisfying.
— Barbara Gregorich, on linear vs. circular endings
The F Words Again— Here's the link to my blog, The F Words: Minor Characters.